SmartCodes - the virtual Haynes manual
July 15, 2022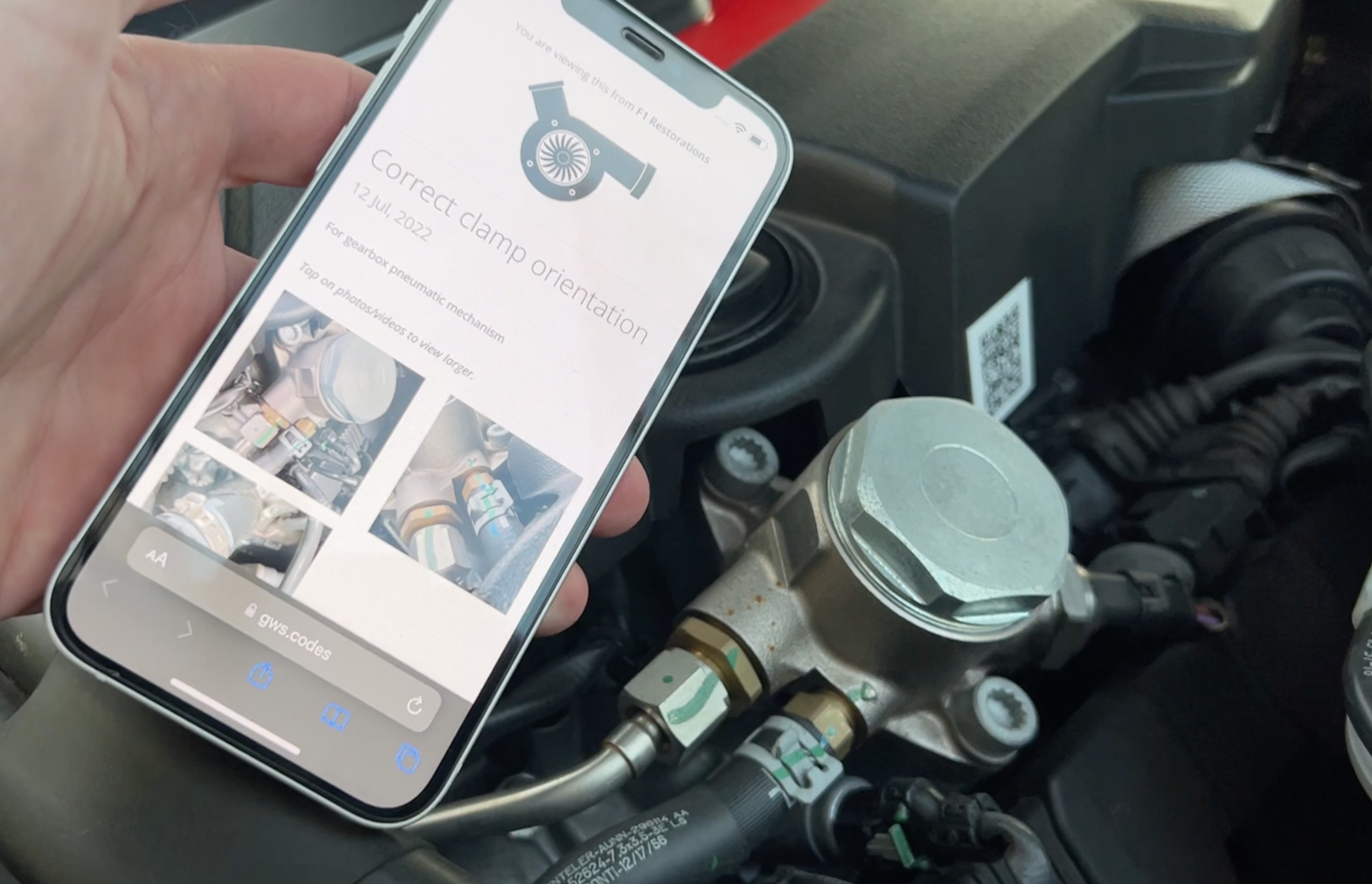 A universal thumbs-up
I've been around software a long, long time (25 years in fact) and not often do you build a feature that you show to people and everyone goes "I can use it for X". "That would be great for Y", along with being something you don't have to explain...
So easy, it's ridiculous
From with the GlobalWorkshop Android app (coming soon the iPhone app) you can simply tap on an update, tap to create a smart code, choose the privacy level - and send it straight to a printer from your phone. GlobalWorkshop takes care of all the hard things for you.
Dropping in August for all current account holders
Yes, it's going to be available in a few weeks. We're putting the finishing touches on it, then rolling it out. Android users will be able to create labels first - we'll get feedback then complete the iPhone integration***
---
The Team at GlobalWorkshop
*** Why do we do this? Well we build native code on each platform, that means everything on mobile gets built twice, once for Android and once for iPhone. As the majority of our workshop users are on Android we get feedback first for any user experience improvements, then roll out to iPhone.
About Us
Purpose built for the needs of Automotive, Marine and Aviation industries. GlobalWorkshop is a service provided by Clever Robots Limited.
Our Contacts
Leicestershire, United Kingdom
Auckland, New Zealand
Nelson, New Zealand
Phone: +44 1908 736946 (UK)
Phone: +64 3 569 3019 ext 800 (NZ)