GlobalWorkshop
Jobs
Fast, effective jobs management on the go
New - in preview for all customers
A dedicated job tracking system for bespoke vehicle builders
Designed for long running projects, our job module allows you to track time and consumables with ease while giving you insights into your businesses performance.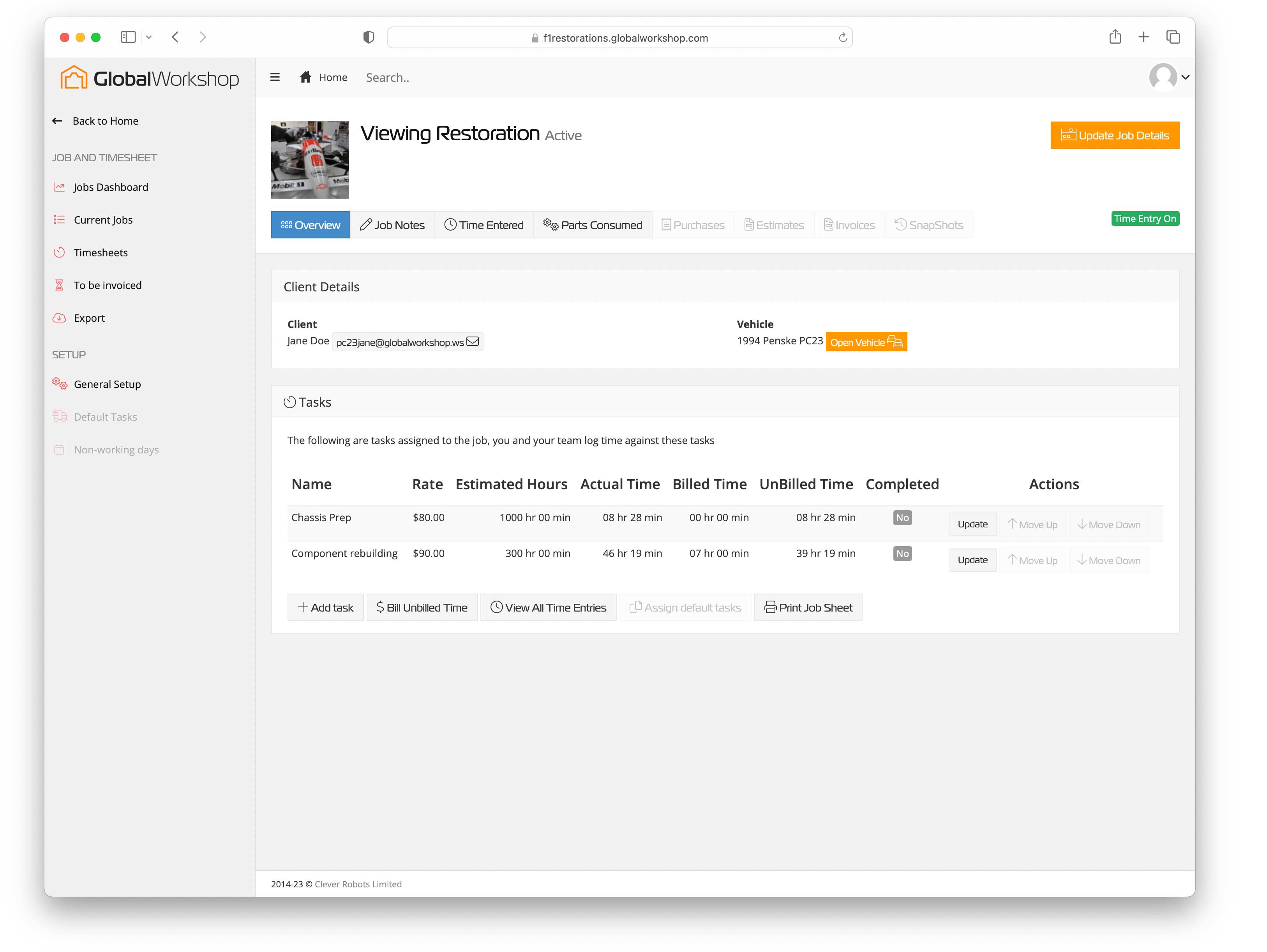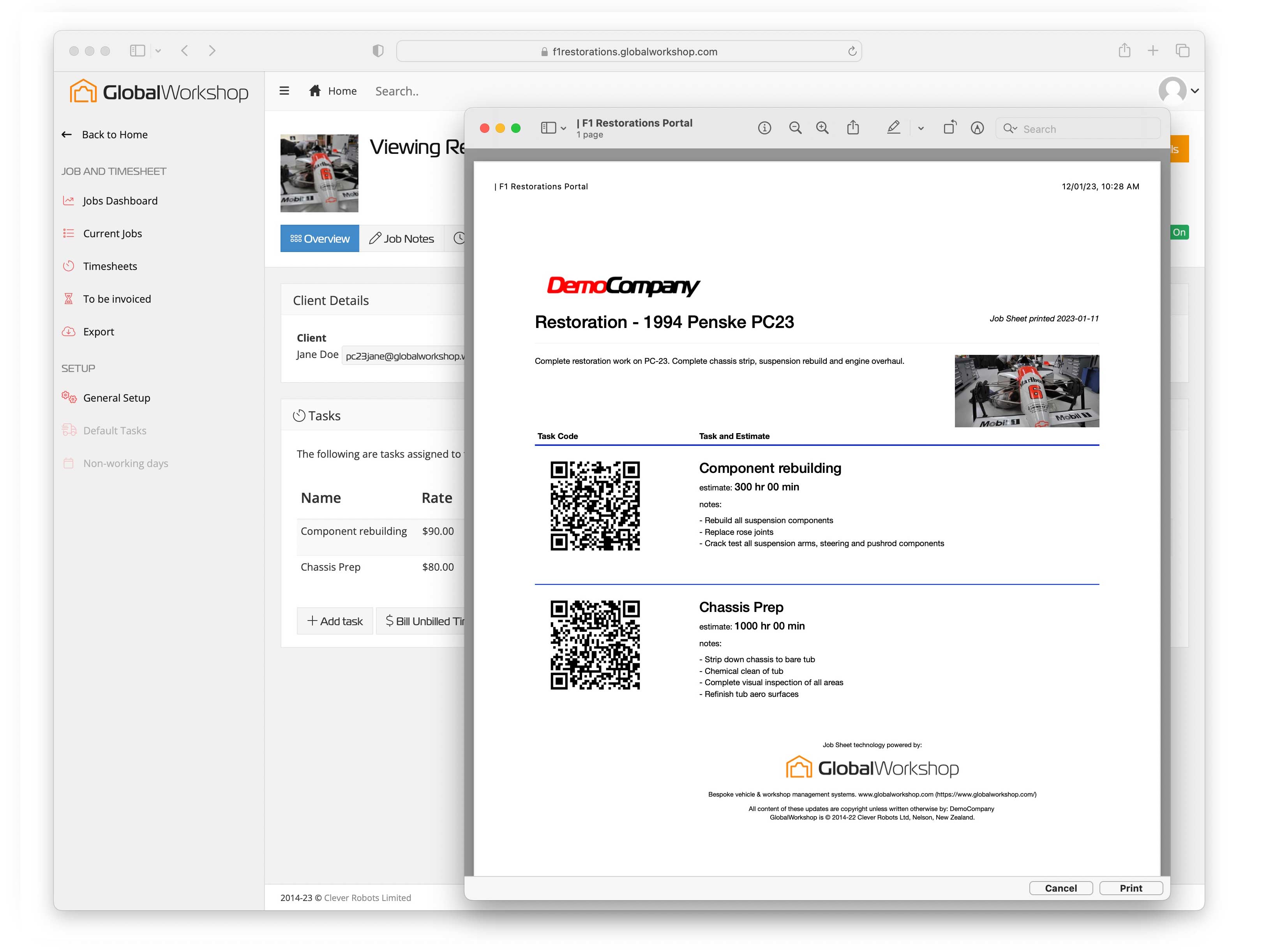 Scannable job sheets
Automate and elimante mistakes with our scannable job sheets to make time tracking for your staff a breeze.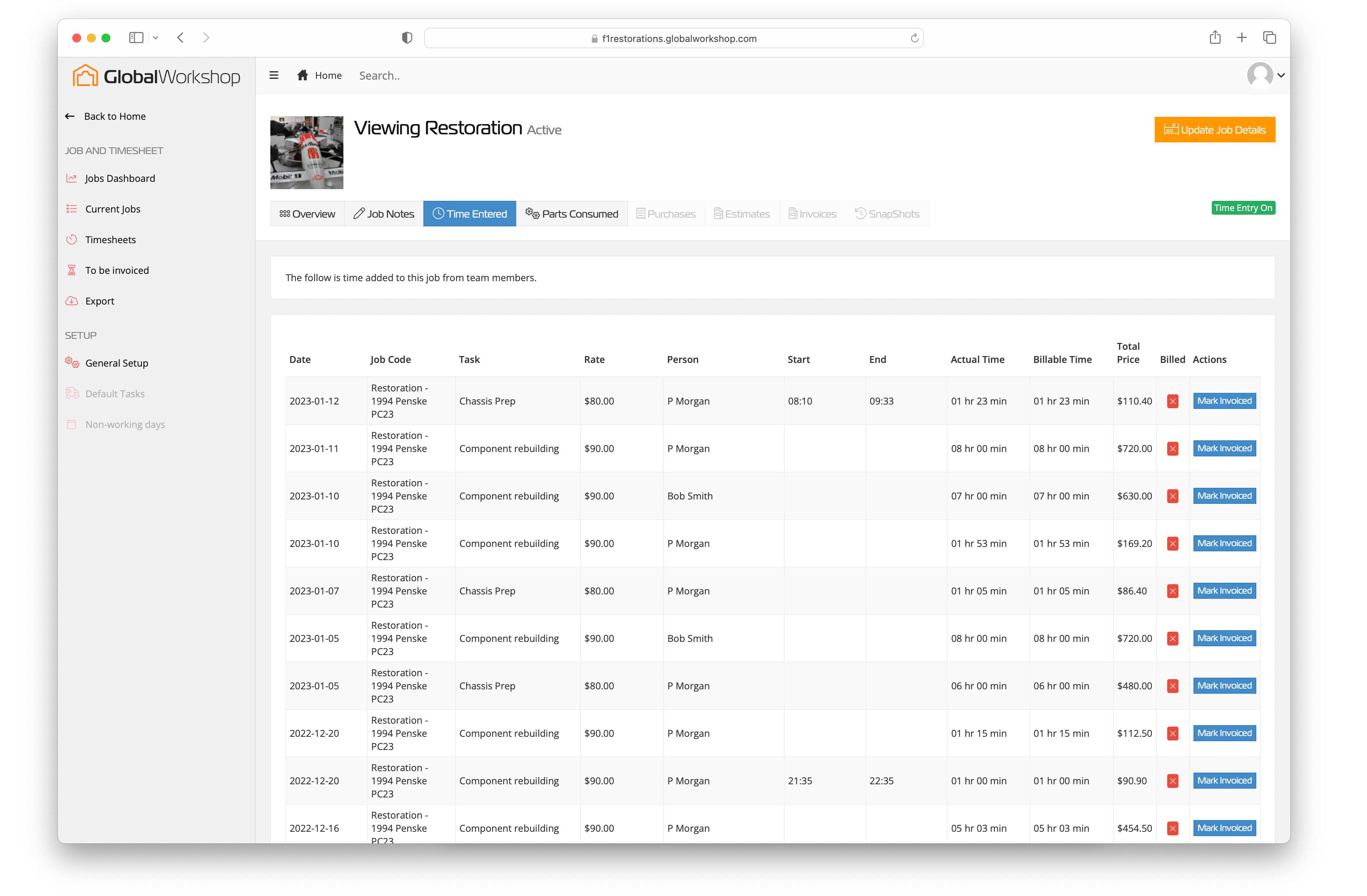 Collate time automatically
Converting over from paper based systems will save you hours ever week - no need for data entry, GlobalWorkshop collects all the time entered against a job automatically.
Flexible time tracking
Everyone wants to record time differently - with GlobalWorkshop we have that flexibility in mind to assist your staff to track in the most convenient way possible.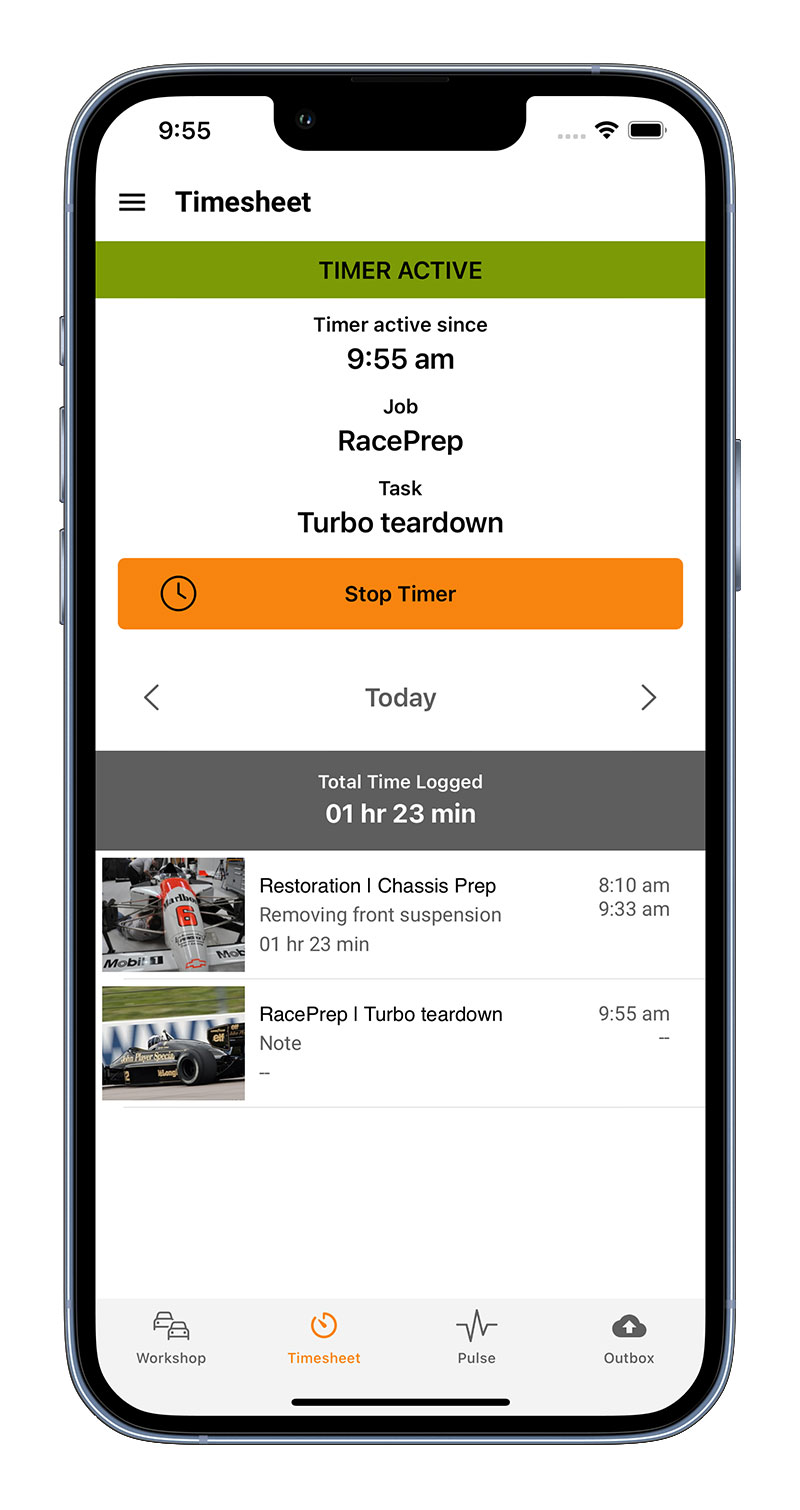 Jobs setup
Tasks with individual rates
Task Estimates vs actuals
Timesheet entry on web
Timesheet entry from mobile
Timesheet overrides
Export of time for accounting
Workshop dashboard
Individual job dashboard
Automatic parts consumption tracking
Staff efficiency factors
Staff weekly targets
Live workshop timer display
Job purchases
Estimate creation
Invoice creation
Configurable job statuses
Work-in-progress job boards
Monthly budget tracking and reporting
We'll tell you when it's ready!
Simply leave us your details below and when we have the first version ready, we'll let you know for you to try out.
** Regional availability for Xero and invoicing will vary by country.
Recover your costs more efficiently
Click the button on the right to sign up for a trial account and see how GlobalWorkshop can improve your business. If you want a personal tour just email us on
info@globalworkshop.com
About Us
Purpose built for the needs of Automotive, Marine and Aviation industries. GlobalWorkshop is a service provided by Clever Robots Limited.
Our Contacts
Leicestershire, United Kingdom
Auckland, New Zealand
Nelson, New Zealand
Phone: +44 1908 736946 (UK)
Phone: +64 3 569 3019 ext 800 (NZ)