The fettling diary: February '22 updates
February 28, 2022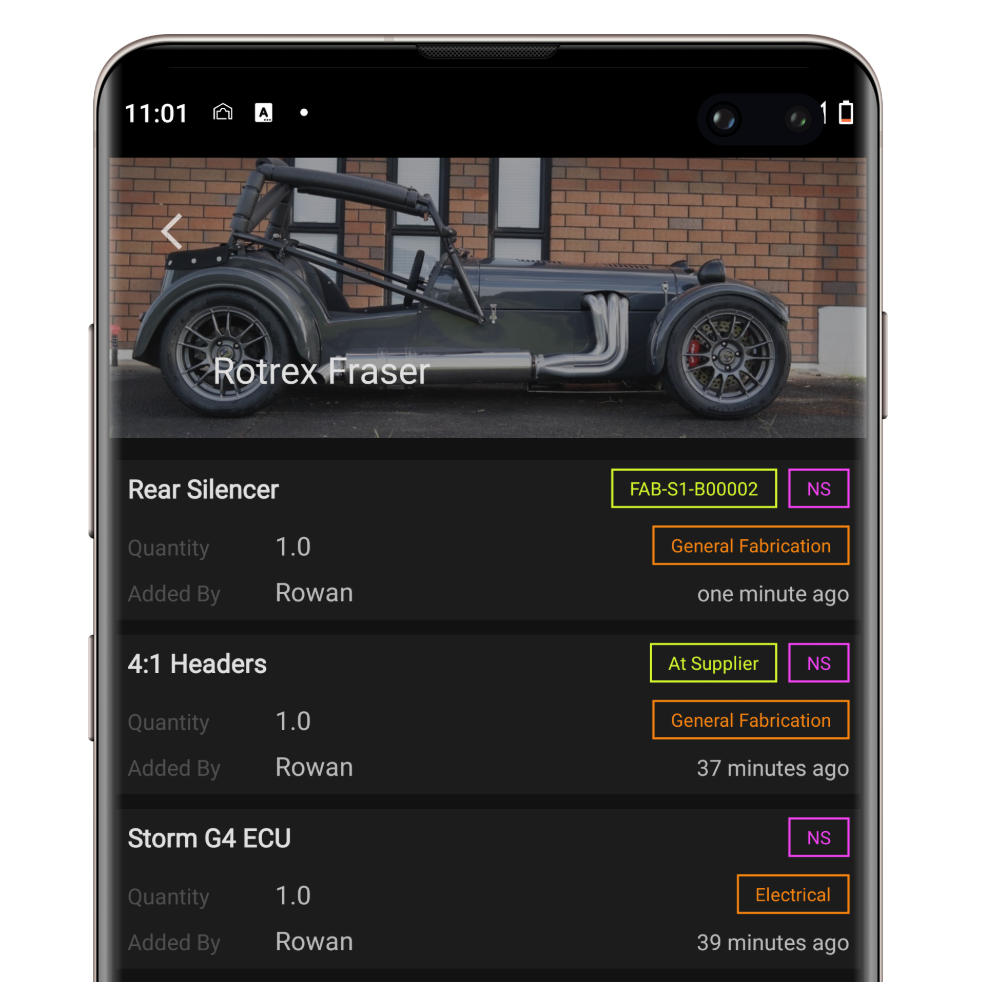 We have so many tweaks, changes, additions to GlobalWorkshop we thought we would start a new monthly blog post to the world of what we changed. Our customers get visibility to this in their GlobalWorkshop Cloud App, we thought it would be nice prospective customers get to see. So here goes for Feb!
The big deal this month has been additions for the Parts and Inventory module:
Added the ability to track stocked item consumption by project (i.e. bolts, screws, welding rods)
Setup locations, bins, and labels by bin. You can assign parts to a bin to and then scan-out from the bin when you use an item
Add one off parts representing things from a vehicle/project.
Track history of those one-off parts
Track when parts are sent to suppliers and returned
Assign parts to tags on a project
In our GlobalWorkshop Chrono module (that's the new name for our OG GlobalWorkshop features)
Added the ability for guest passes to be given to more than one vehicle for the same email, on an account. When that guest pass logins in they can see a list of other vehicles they have access to
Added customer view notifications: When a customer logs in you get a notification they've viewed an update
Added guest pass view notifications: When a person clicks on their guest pass link, you get a notification on your mobile apps.
We've put the iOS app into Beta test for any of our existing or trialing customers, simple email support@globalworkshop.com to be added to the Beta Program. Likewise for the latest Android features email support and we will add you in to preview releases ahead of the Play store releases
That's all for this month!
About Us
Purpose built for the needs of Automotive, Marine and Aviation industries. GlobalWorkshop is a service provided by Clever Robots Limited.
Our Contacts
Leicestershire, United Kingdom
Auckland, New Zealand
Nelson, New Zealand
Phone: +44 1908 736946 (UK)
Phone: +64 3 569 3019 ext 800 (NZ)