GlobalWorkshop Parts
February 08, 2022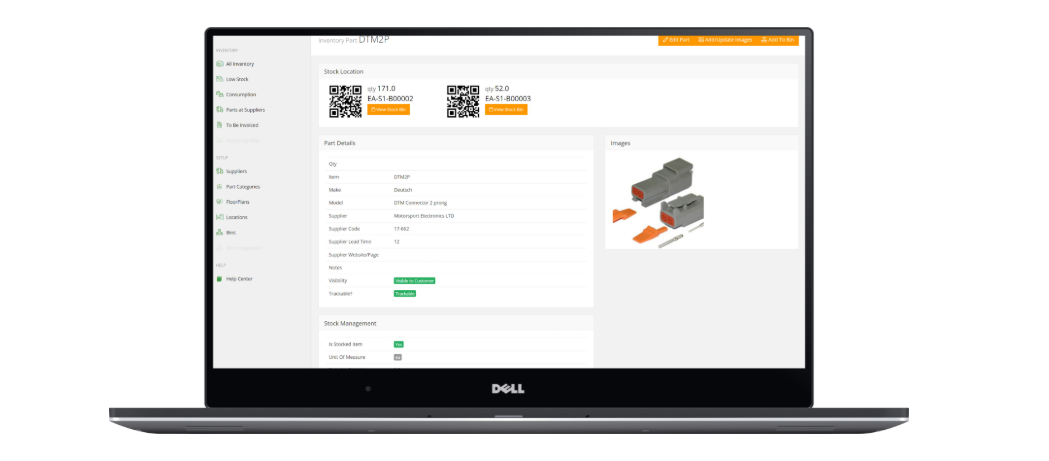 Everyone has parts!
If it's one thing we know that talking to our customers gives us a lot of ideas and helps shape the future direction of GlobalWorkshop. We've had enough of our customers tell us "managing parts is a pain" and in line with the vision of what GlobalWorkshop is about, we set out to make that a whole lot easier!
Manage your stocked items easily
Your GW account now has an area allowing you to upload all of your stocked parts. From welding rods, to M8 bolts - you use it, you can upload it. You can then associate any of the parts to stock locations. We have a handy QR coding facility so you can print off a label for a bin
A digital passport for every part on your vehicle
Every time you remove a part from your vehicles, create an entry on your phone - then scan a bin that the part goes into. You now have started recording the history, or digital passport of that part. GlobalWorkshop never forgets, and never loses scraps of paper - your history will now be retained for the life of that part. Scan it back out of the bin - know who did that and when. Tap "send to supplier" you know in future which supplier received it and when.
A detailed walk through
Hot off the press our head of technology will take you through how this works
About Us
Purpose built for the needs of Automotive, Marine and Aviation industries. GlobalWorkshop is a service provided by Clever Robots Limited.
Our Contacts
Leicestershire, United Kingdom
Auckland, New Zealand
Nelson, New Zealand
Phone: +44 1908 736946 (UK)
Phone: +64 3 569 3019 ext 800 (NZ)