Latest feature - Workshop Pulse
August 23, 2022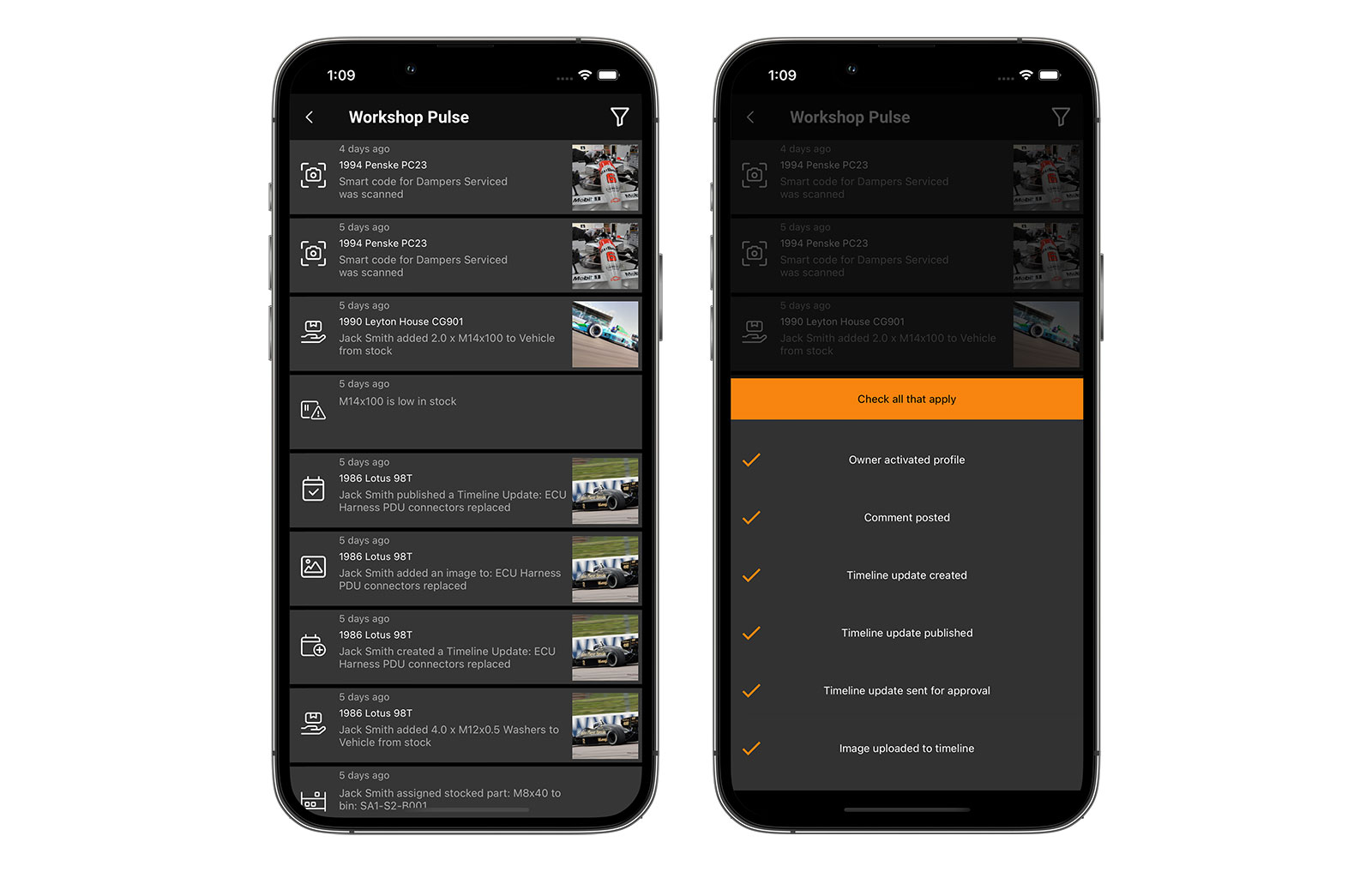 Workshop Pulse
Our latest feature is Workshop pulse. Everything that happens on your GlobalWorkshop account is streamed to you in the Workshop Pulse view, on either your mobile or desktop.
You can filter down what you're interested - so different people in your shop can have different views of what they want to keep a track of.
Workshop managers - look at parts and inventory actions, such as Low Stock Alert levels, or when time is logged by staff.
Client & project managers - look at timeline related activity such as when updates have been created from the workshop, when clients and guests have seen them.
Unparalleled view into your shop
We have 45 different events across the Chrono, Smart Codes, Inventory and upcoming Jobs modules that you can see. Events range from photos and videos being updated, customers viewing their updates, through to when parts are taken from stock and in future when your staff have logged hours.
No more asking where things are, or wondering if they've happened. Simply open the GlobalWorkshop app and you can see immediately.
You can keep an eye on your workshop, regardless of where you are.
Out Now
Versions 1.0.11 iPhone, or 1.0.36 Android.
About Us
Purpose built for the needs of Automotive, Marine and Aviation industries. GlobalWorkshop is a service provided by Clever Robots Limited.
Our Contacts
Leicestershire, United Kingdom
Auckland, New Zealand
Nelson, New Zealand
Phone: +44 1908 736946 (UK)
Phone: +64 3 569 3019 ext 800 (NZ)