Big feature recap !
January 01, 2023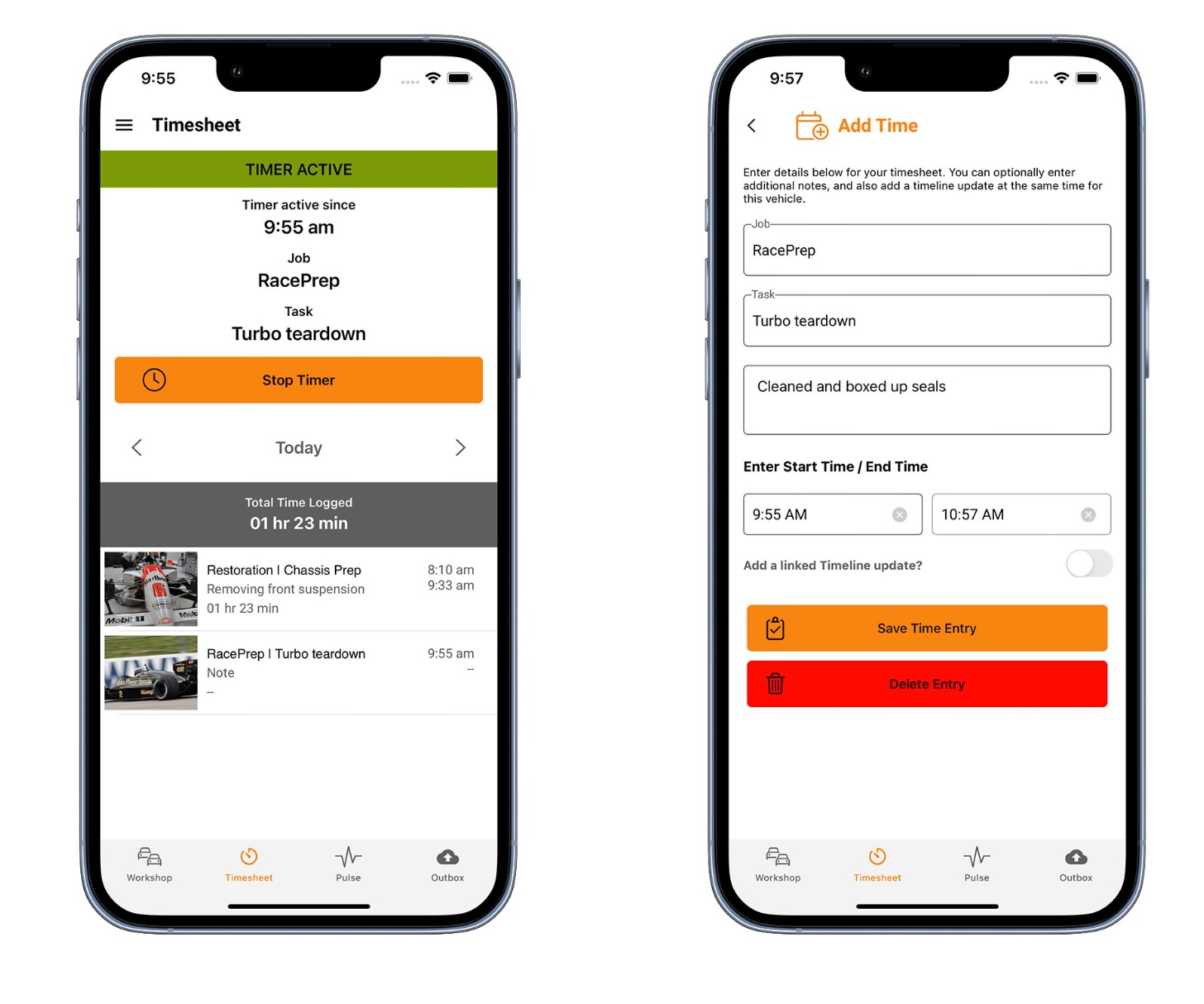 Finishing the year with a bang
The old workshop calendars are about to come down, the new ones up and we're all ready to start 2023. We thought we would give a recap on all the updates in GlobalWorkshop land - our product team has been hard at work over this summer and updates flowing to customers.
The following are just a sample of the updates landing in the apps and cloud portal for clients across November/December.
iPhone app, major updates
We had a big push on to get our iPhone upto date with the Android app. Our philosophy has been to get Android features out first, as we see Android is the lions share of our users, so we like to get those in first.
Light/Dark Mode
Timeline update review feature
Smart Code creation and viewing
Adding media while editing updates
Editing Updates
Improved User Experience across the board
Automated billing system
While obviously a feature for "us" it's often overlooked how much automatic billing systems can be a pain for clients. So we picked the best of the bunch and made it dead simple to keep your GlobalWorkshop account current - just pop in your credit card details, and done ! Invoices/receipts are easily accessible from your GlobalWorkshop account, and if you need to upgrade or downgrade your account at any time, it's just a few clicks. We give you a spot to put in a dedicated email address so you don't have to forward receipts to your accounts person.
Drafts on the apps
We added a new feature to allow you to save drafts on the apps, then incrementally add photos/videos, then submit for review when you're done. So you can work the way you want to :
Take incremental timeline updates, publish them immediately
Save a draft, add photos throughout the day/week, then publish when you're happy.
The best till last !
Our new timesheeting system is live with our first clients trialling it out. Amazing! We've aimed to build the fastest timesheeting system possible and we're quite sure we've nailed it.
You can :
Create jobs associated with a vehicle
Set tasks with individual estimates & rates on a job
Set which staff are to track time, their own targets and efficiency rates (so you can automatically scale billed hours down for junior staff members for example)
Print off QR coded' job sheets
Staff can use the apps, scan job sheets to start timers
You can see all the open timers - so you know who is/isn't tracking time...
Once they stop a timer, that time is automatically recorded against the correct task
Estimates vs actuals are updated automatically
You can download time entries for billing (shortly GlobalWorkshop will have it's own invoicing system)
Check out more details here on that one click here
About Us
Purpose built for the needs of Automotive, Marine and Aviation industries. GlobalWorkshop is a service provided by Clever Robots Limited.
Our Contacts
Leicestershire, United Kingdom
Auckland, New Zealand
Nelson, New Zealand
Phone: +44 1908 736946 (UK)
Phone: +64 3 569 3019 ext 800 (NZ)