A new tool in your workshop
Engage your clients throught the build lifecycle and reference forever. Purposebuilt for Automotive, Aviation and Marine industries
GlobalWorkshop™ is a tailor made Customer Experience tool for your business. It enables you to easily track all aspects of build, restoration, and maintenance. From Supercars through to Superyachts, we make it simple to keep your customers informed every step of the way.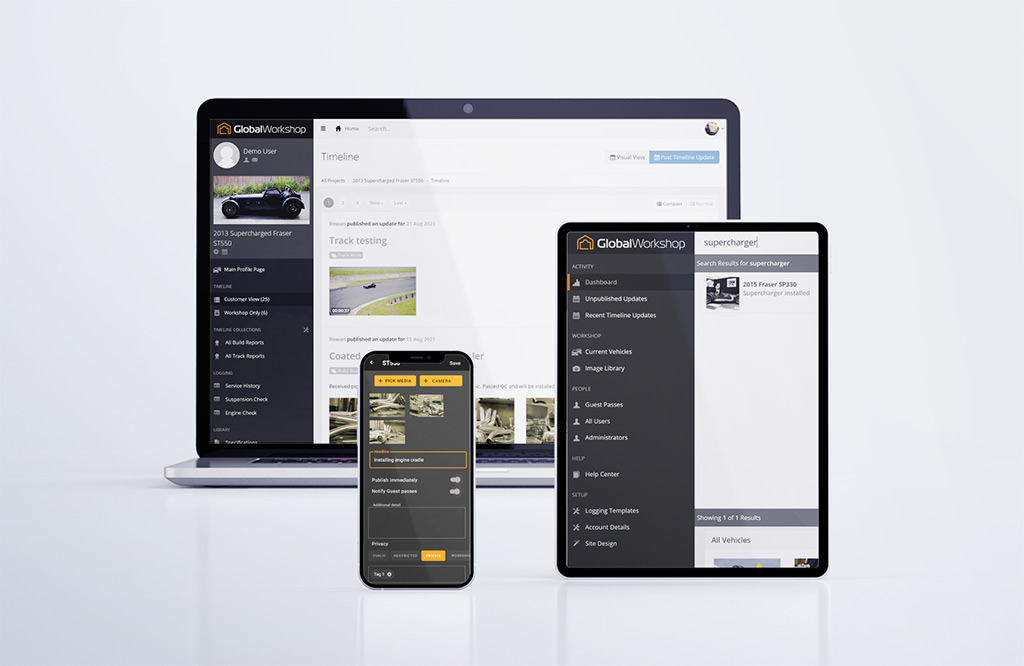 Centralising Project information
Collecting and managing photos, videos, documents and files for projects is hard work. GlobalWorkshop is here to change that for you - we make it easy and painless to both keep your customers informed with engaging online progress reports; along with building up a rich history of a project.
GlobalWorkshop is the first tool designed solely for this purpose.
How does it work?
Click play on this short video 1:30 - it will explain why we built GlobalWorkshop and how it works.
Packed full of features to make your clients experience better. Click below to see these.
See the features
01.

Capture

Take photos, videos, and notes as you progress through each project. From either your phone in the workshop, in the field, or on your office PC.

02.

Inform

As updates get captured, your client can be automatically notified**, along with any guests of their choosing, of the work in progress. Private video hosting and secure image handling is taken care of for you.

** A powerful workflow system lets you choose based on permissions & privacy what they see.

03.

Reference

At any point go back and refer to previous steps. Powerful search, tagging, and filtering tools make it easy to organise and find information from 100's to 10,000s of photos and videos.
Having a centralised and accessible store of all our car data, history and photographs is invaluable during restorations and at the track "

From
Workshops
Small companies with dedicated craftspeople on long running restorations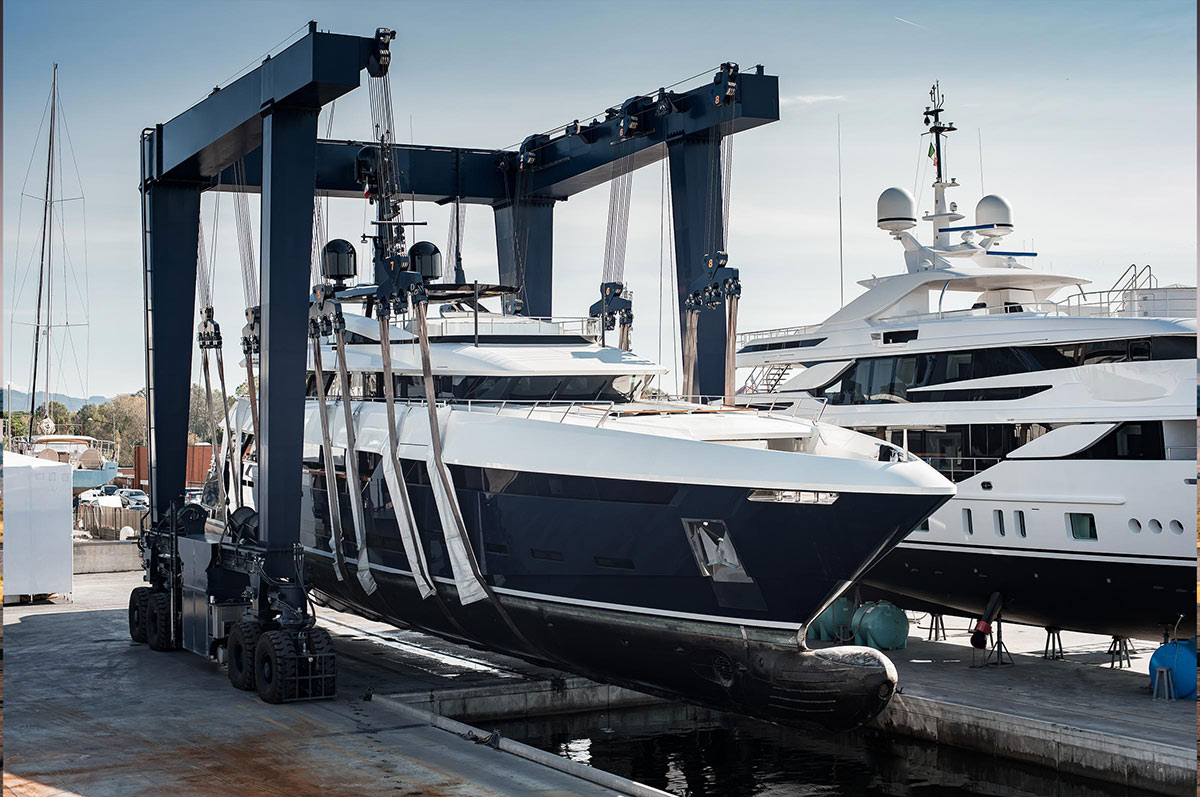 To
Boatyards
Dozens of people, generating formal weekly progress reports with thousands of images, videos to catalog and manage. GlobalWorkshop has you covered.
GlobalWorkshop was built by a customer of a bespoke automative project. Located in a different country he wanted to follow along every step of the build process
We can provide specific system language support. Italian, French, Spanish and more. Talk to us and we will provide a translated interface free with your account setup.
Whether you have 1 project or 100's. We have packages to suit every size of business. And if you want something special our White Glove Service can tailor an offering.
Multiple industry standard firewalls protect your data. Secure coding practises are employed along with regular system updates and monitoring.
We recognise your clients are special and projects confidential. Privacy features such as EXIF stripping and hotlink protection are built into the system to minimise any chance of data leaks.
No Ads. We don't sell data.
GlobalWorkshop is a "bootstrapped" product. Meaning we are self funded and are growing organically with no capital investment. No advertising and we will never sell your data.
Improve your customer experience today
Click the button on the right to sign up for a trial account and see how GlobalWorkshop can improve your business. If you want a personal tour just email us on
info@globalworkshop.com
About Us
Purpose built for the needs of Automotive, Marine and Aviation industries. GlobalWorkshop is a service provided by Clever Robots Limited.