GlobalWorkshop™ enables you to easily manage & track all aspects of bespoke builds across automotive, aircraft and marine projects.
Born in the workshop
built for the workshop
The only system designed for bespoke build projects, with a growing suite of modules to help save you time, money and showcase your work to your clients. Modernising workshop systems without requiring an IT degree.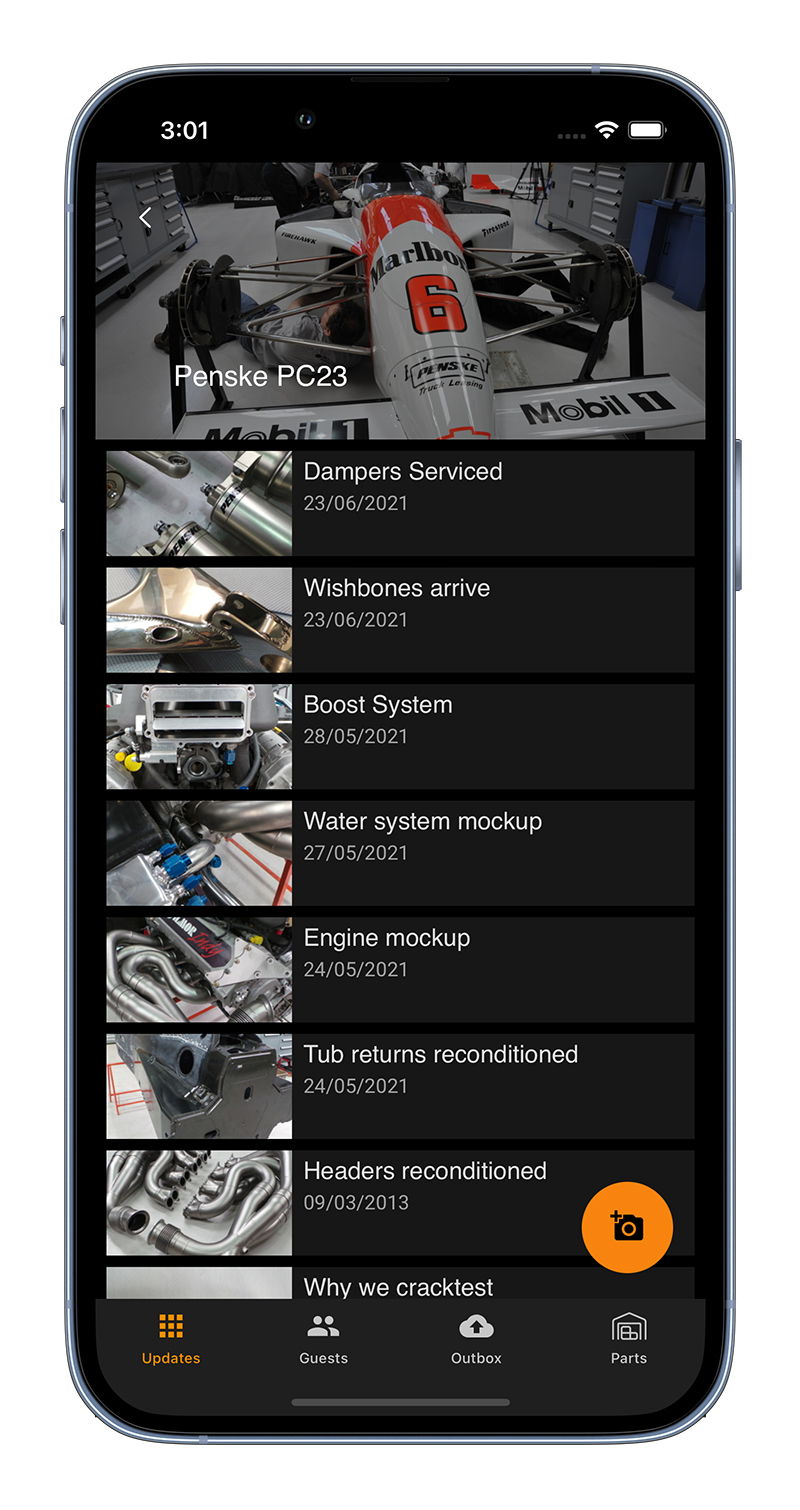 GlobalWorkshop
Chrono
Track the visual history of a build, fabrication or restoration project in the time it takes you to click 'send' on your weekly progress report. Our one-of-a-kind system automatically generates a complete chronological history of a build, and syncs across staff and client apps, accessible anywhere, anytime.
Client portal
Showcase your work to clients in a private, secure portal with a client experience that is second to none
Vehicle Timelines
View all vehicle reference documentation in an auto-updating chronological timeline
Photo management
Save time and stress on photo management with a system that syncs seamlessly across your team and clients
Private Video Hosting
Easily take and share HD video in app with clients, or for future reference documentation.
Camera Apps
Forget about attaching photos to emails - you and your team can take real-time visual progress on the go, syncing automatically.
Workshop Reference
All build details in one place - find historical photos and videos easily, organised your way.
QR Labelling
Find photos and videos specific using the QR Label + Scan system. Print off a label and attach to part for instant part reference in future
Cloud Hosted
No servers, no drives, just all of your information in one, secure, cloud-based space - the way modern software should be.
A client's perspective
" The best way to keep your clients up to date on their build progress bar none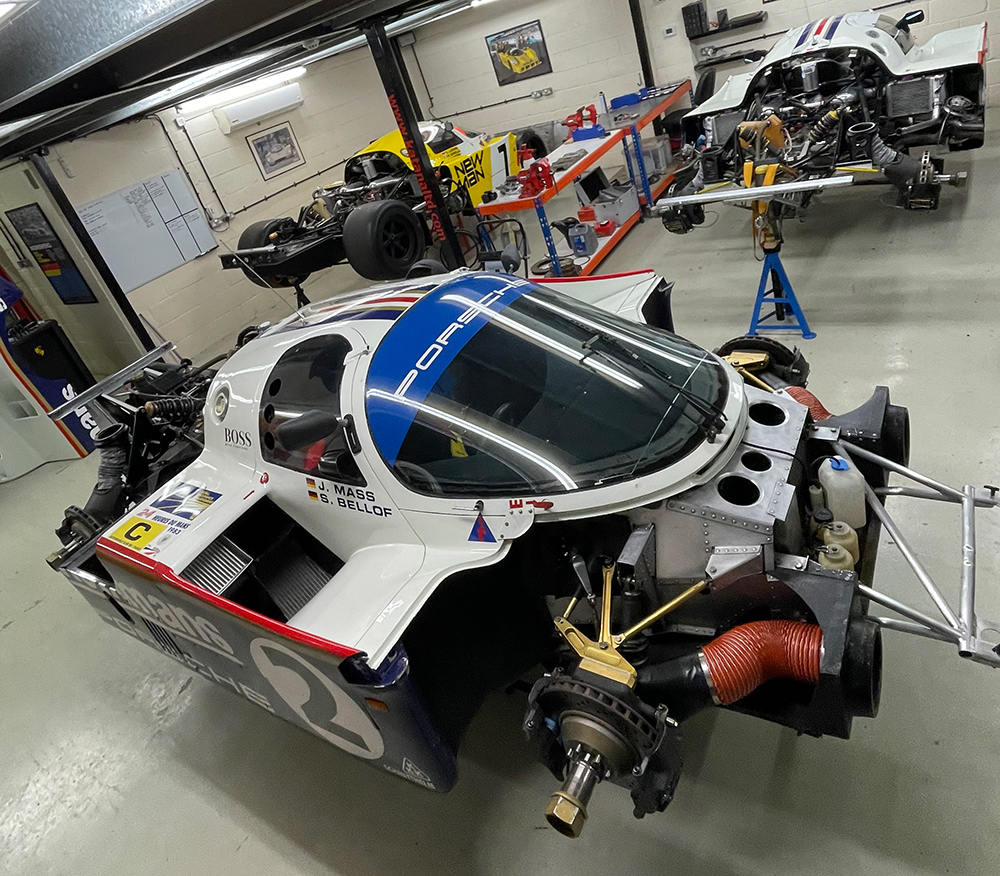 Trusted by the finest
A sample of companies using GlobalWorkshop to showcase their work.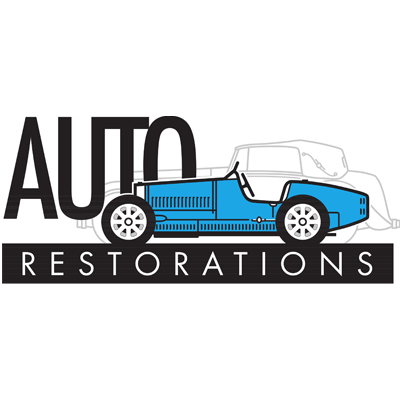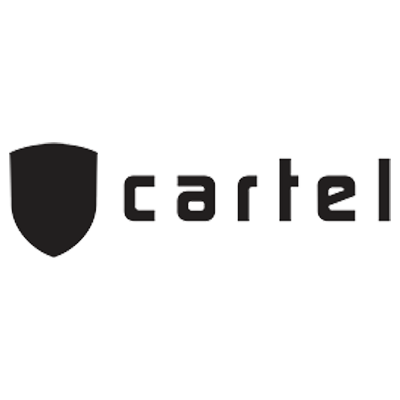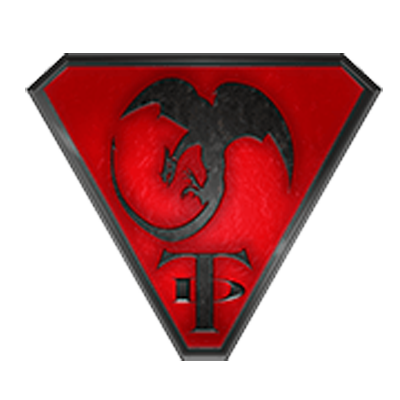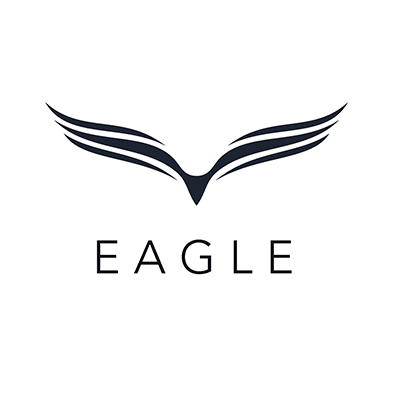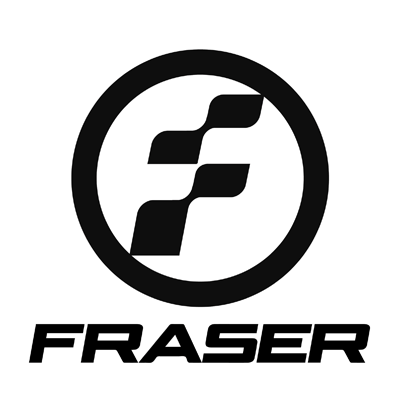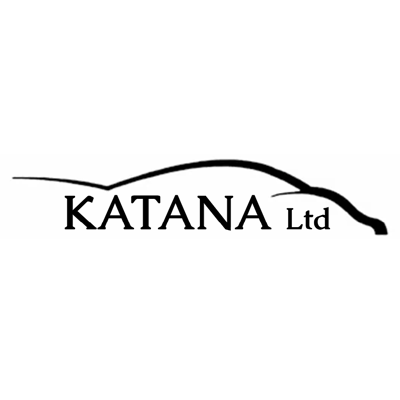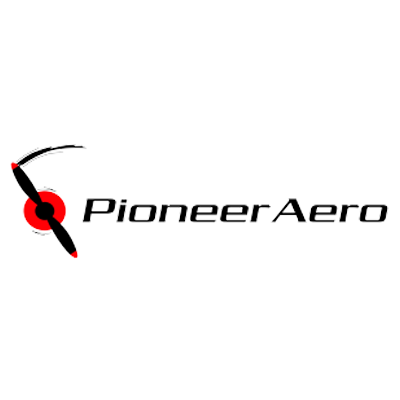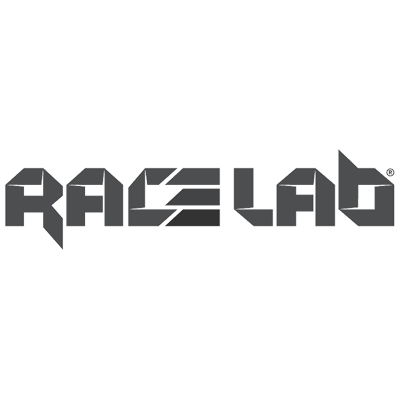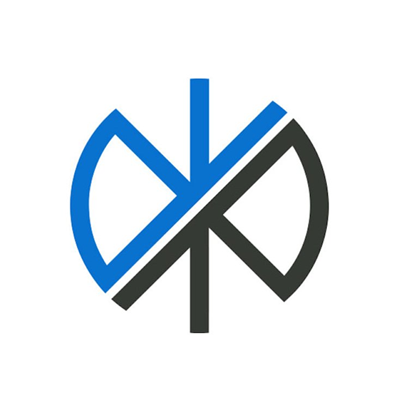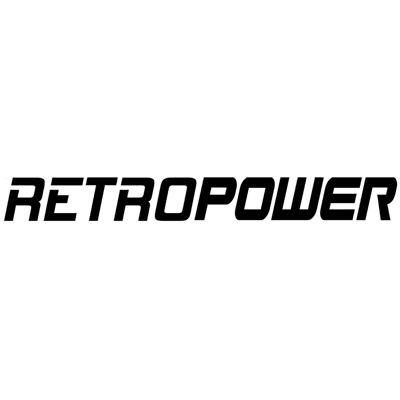 GlobalWorkshop
SmartCodes
Unlock reference material by making it instantly accessible, linked to the real world. Be it a location on a vehicle, or the parts stored in a warehouse - simply attach a label generated from GlobalWorkshop which can be scanned at any time in future - saving precious time and providing next-level client service after handover.

Use it for:
QC Inspection signoff
Warranty information
Assembly videos
Stand media displays
Battery age history
Suspension setup
ECU Procedures
Torque settings
And so much more !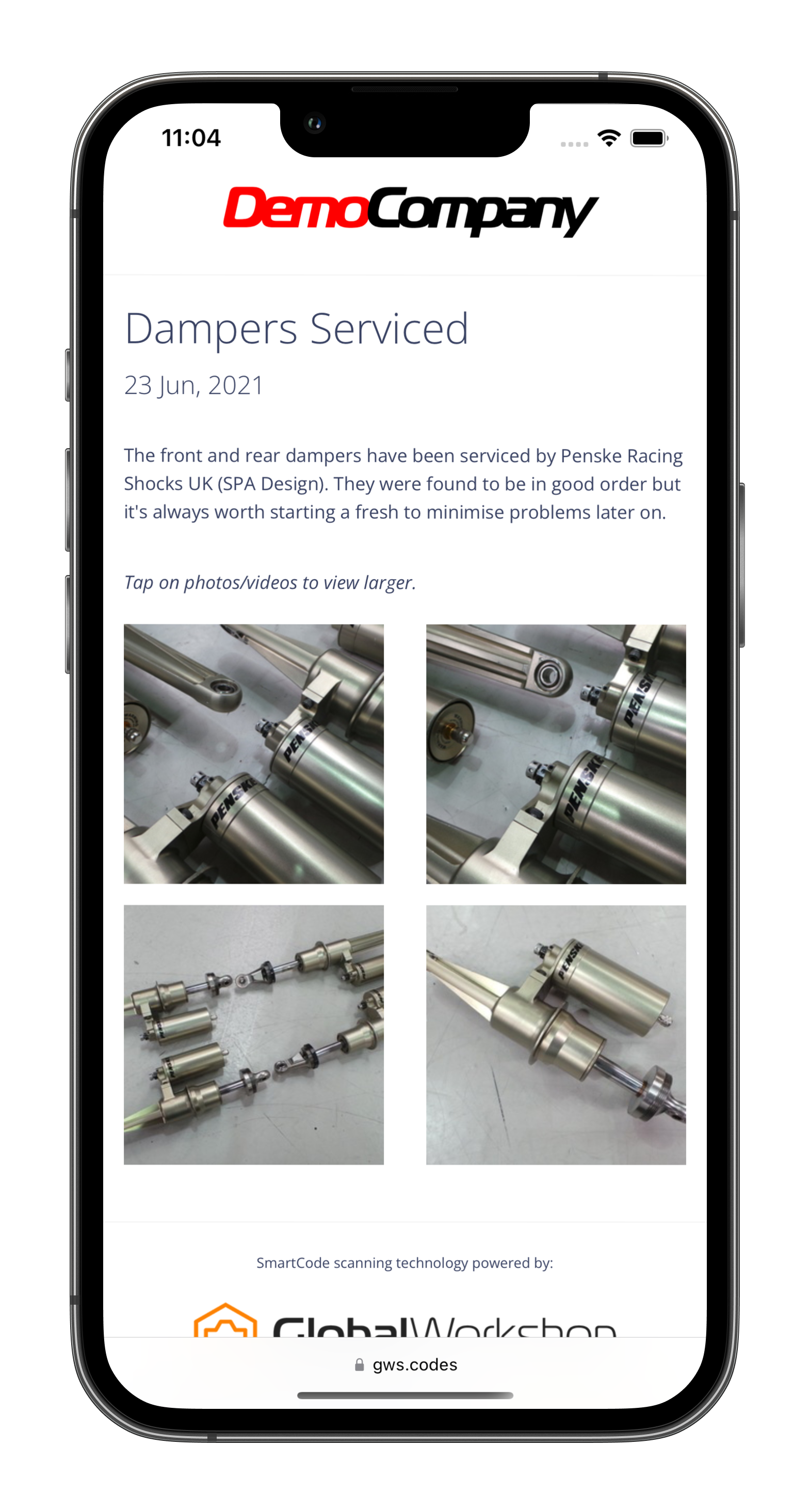 01.

Select

Choose a timeline update, privacy setting, label style and text - instantly the smart code is created.

02.

Print

Print label using Android or desktop app and attach to part, box, shelf or documentation you want to reference

03.

Scan

Scan the code at any time in future to access defined reference material, with privacy restrictions as required
GlobalWorkshop
Parts
Keep the workshop on track and in stock with inventory management that is built into the app. Forget running out of that one bolt, or not accounting for oil with Global Workshop's Parts function.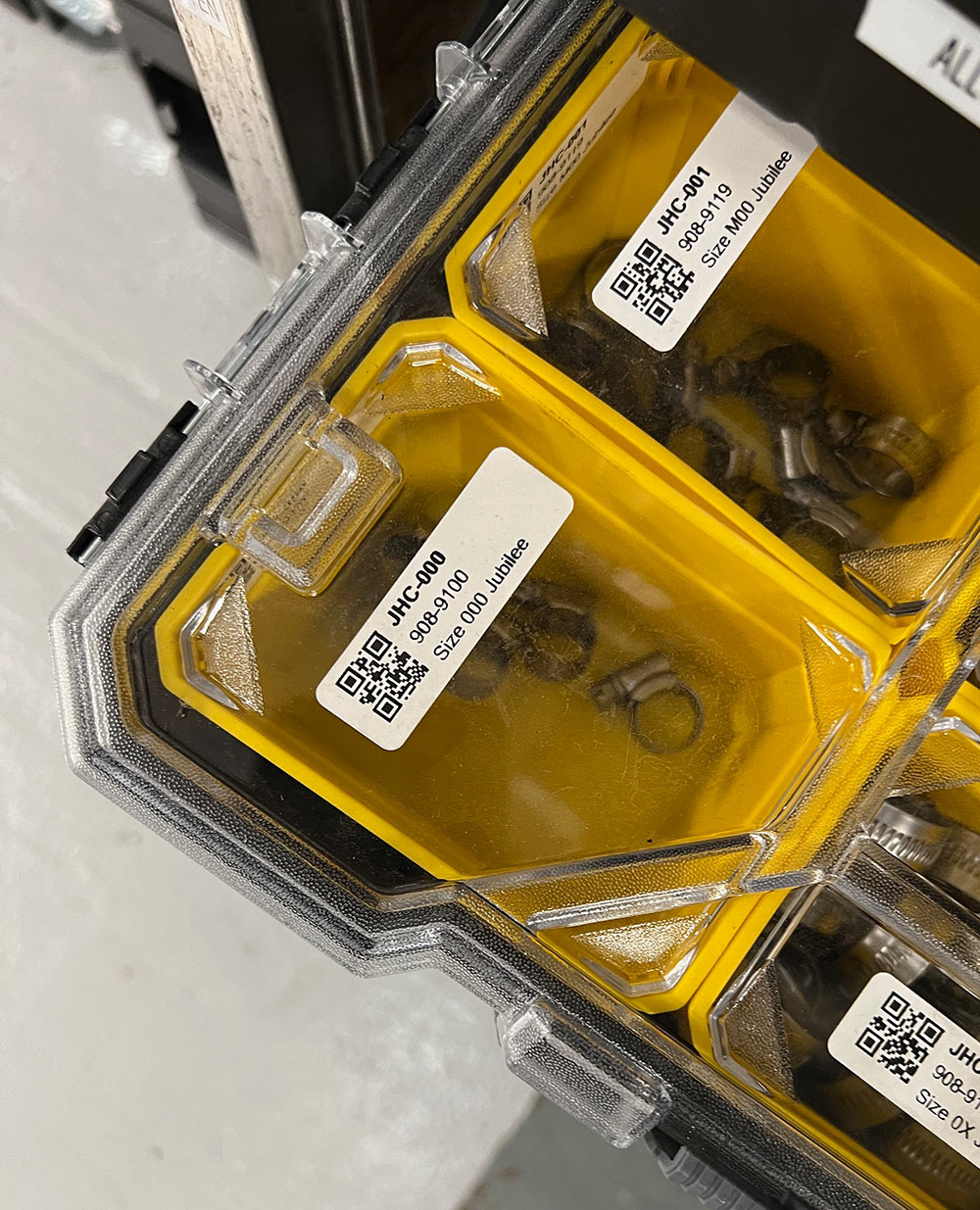 Labels printed from Globalworkshop, scan using the GlobalWorkshop Pro app, to add parts to a vehicle.
Smart Bin QR Labels
Team members simply scan a bin's QR code to find out specific contents of a parts bin. Take or add parts and update in the app for foolproof + efficient tracking.
Real time stock consumption & alerts
See real-time stock levels as your team work through a project and receive alerts when stock is low - no need for guesswork, inventory days or running out of stock.
An audit trail for every part
As your team removes parts from vehicles, scans them in and out of stock bins, send and receive from suppliers each action is recorded. You now know by when and who did each action leading to less questions in the shop.
Never again forget a part at a supplier
GlobalWorkshop makes it ridiculously easy for your team to mark that a part is with a supplier. No guess work later on finding out where your parts are.
03.

About us
Built for workshops, boatyards and hangars

From
Wheels
Small companies with dedicated craftspeople on long running restorations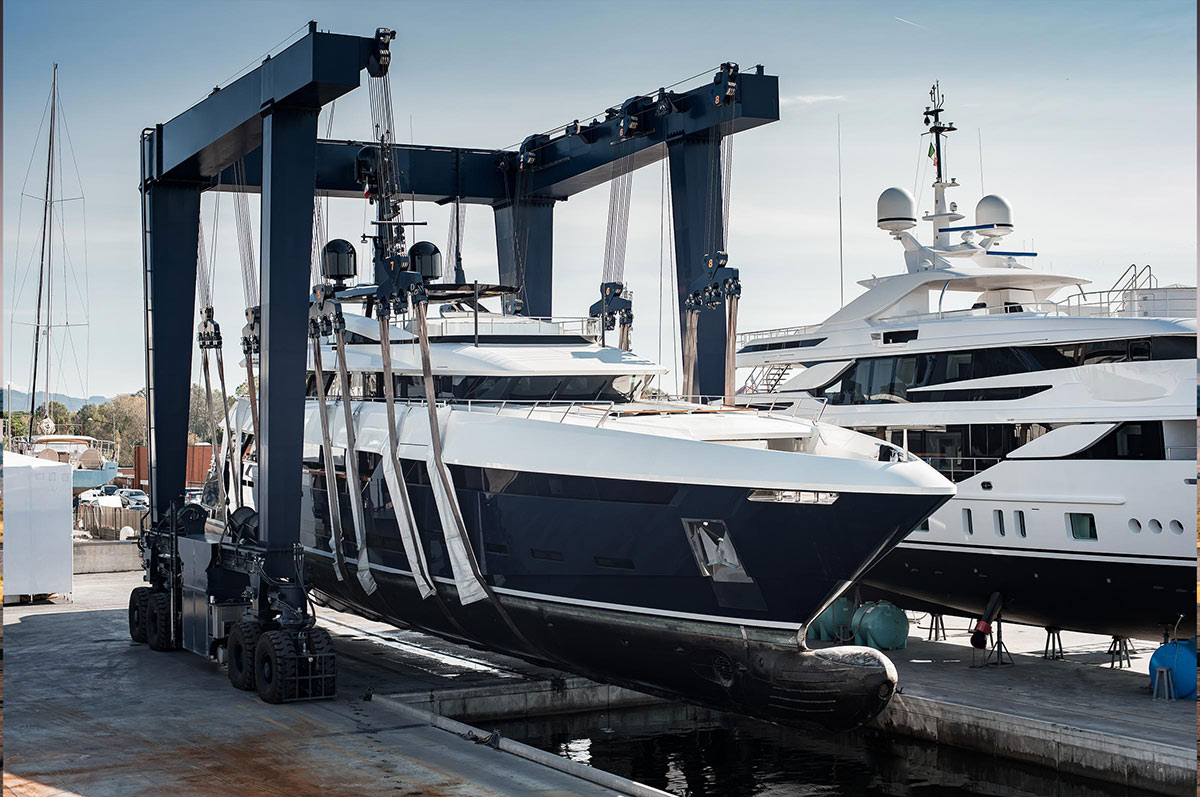 To
Hulls
Dozens of people, generating formal weekly progress reports with thousands of images, videos to catalog and manage.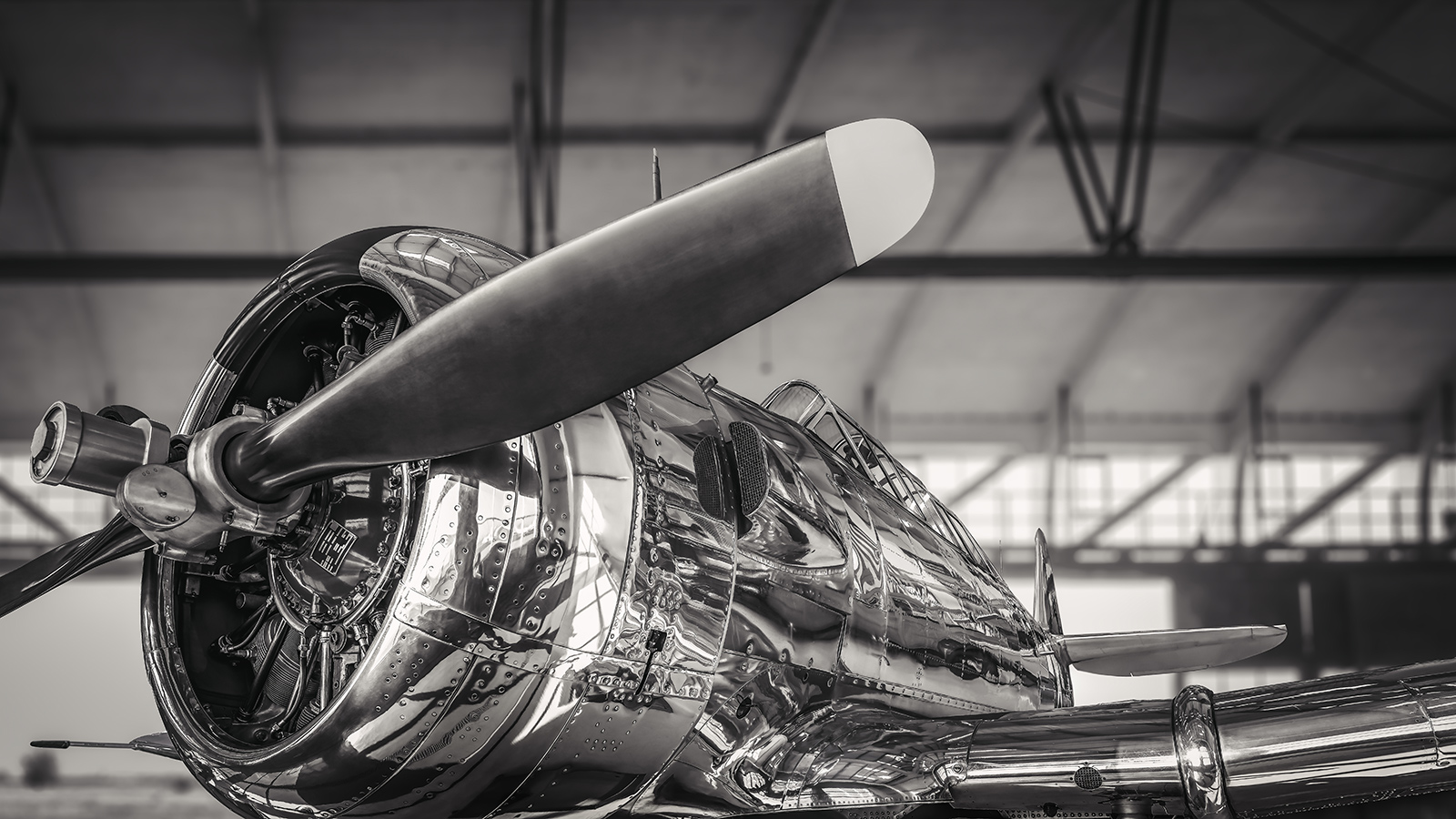 And
Wings
Multi-year efforts re-manufacturing a warbird from the ground up. Dedicated labour of love restoring some of the most precious machines on the planet.
" with the mobile app on their devices, my engineers can create progress reports "on the fly". The handy review feature allows me to have the final check before our clients view them - ultimately freeing up my day and saving time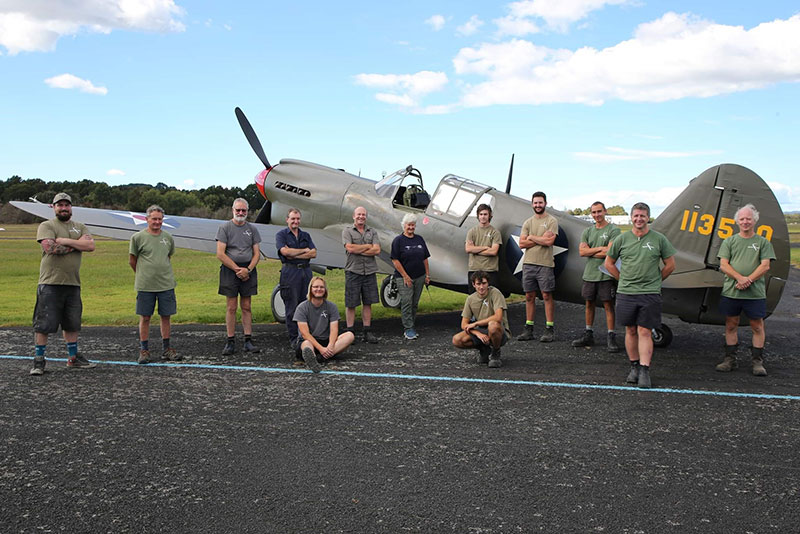 05

Sign up now
Quick and easy to get started
With packages starting from £ 8.00 per month, GlobalWorkshop easily pays for itself through time savings, workshop efficiencies, eliminating frustration of client updates and a one-of-kind customer experience
Click the button below to get your Free Trial setup - your own secure GlobalWorkshop portal will be created for your business to try for 30 days free of charge, no credit card required.
About Us
Purpose built for the needs of Automotive, Marine and Aviation industries. GlobalWorkshop is a service provided by Clever Robots Limited.
Our Contacts
Leicestershire, United Kingdom
Auckland, New Zealand
Nelson, New Zealand
Phone: +44 1908 736946 (UK)
Phone: +64 3 569 3019 ext 800 (NZ)